As a premier aquatic safety consulting firm, we provide various types of customizable aquatic audits.  We believe an audit is a great way to gather a holistic view of your operation or your organization.  An audit is a layer of risk prevention and is an excellent opportunity to add value to your aquatic safety program.  As independent auditors, we believe in adding value to your organization and team by viewing your operation through our lens of aquatic safety experience in extensive accident and drowning investigations, litigation support and aquatic expert work, and first-hand operational experience.
Risk assessments or "audits" can include a comprehensive review of the following: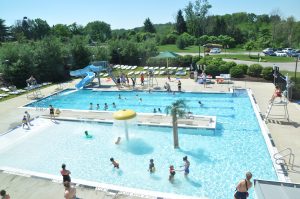 Aquatic Systems and Processes
Lifeguard Placement / Positioning
Zone Certification / Documentation
Onboarding and Training
Inservice
Documentation
Emergency Action Plans (EAP's)
Internal Auditing Systems & Procedures
Lifeguard Systems & Procedures
Lifeguard Skill Level
Signage
Equipment
Maintenance & Facilities
Guest Education
Safety Inspections & Procedures
Programming Systems & Procedures (Camps / Swim Lessons)
Water Slide & Attraction SOP's / Training / Inspections
Dispatch Training / Effectiveness
Leadership Training / Effectiveness
Consistency with Lifeguard Training Agency Recommendations and Industry Standard of Care
Consistency with Applicable Local / State / Federal Codes
Each "audit" is a unique engagement and is customized to meet the operational needs.  Our goal is to provide value at a price point that makes sense for each operation.  We have performed risk assessments and audits on many different types of operations from large scale waterparks, public pool facilities, country clubs, health clubs, hotels and resorts, pool management operations, YMCA's, JCC's, and many other types of aquatic operations.  We understand the unique nature of each type of operation and the challenges that each face within the aquatics industry.
Contact us today to learn more about how an aquatics risk assessment or audit can add value to your operation or organization and to your lifeguard team.